1. Wadhurst High Street
Wadhurst manages to maintain a true village feel. This historic village received its royal charter in 1253 and still has buildings dating back to the 16th century.
The high street remains the hub of the village, this ancient trackway now home to around 40 stores.
Independent shops
The range of independent shops and cafes continues to bring people in to the village. Among the choice of shops are home-ware outlets, clothing shops, a delicatessen, butchers (Crouches), a book store (Barnett's of Wadhurst), and a great florist (Wadhurst Flowers). The village even has a small art gallery (the Wing Gallery)!
Other places to check out are Wadhurst's super Wine Rack off licence and its range of charity shops.
Cafes and restaurants
After shopping why not call in at La Petite France cafe for a premium coffee and a spot of brunch (I love their gruyere baguettes) or The Artful Grocers opposite it - where you can also pick up some organic and locally produced produce while you're at it!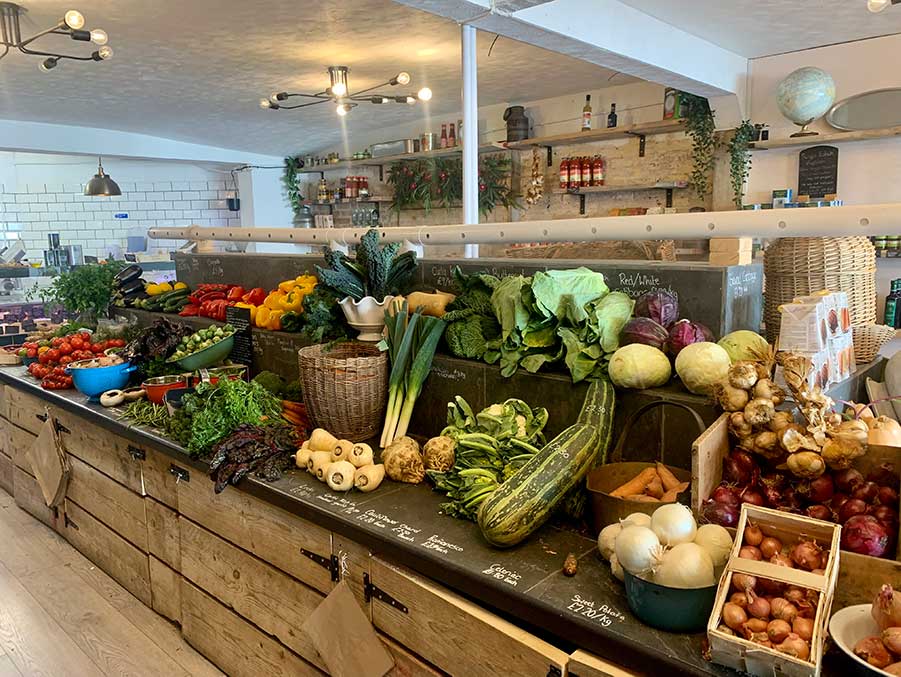 Other nice cafes include Picollo and Hatters.
Wadhurst's Church
St Peter and St Paul church provides a tranquil spot within the village. The church tower dates back to the 12th century and the churchyard contains 12 Commonwealth war graves from the first and second world wars.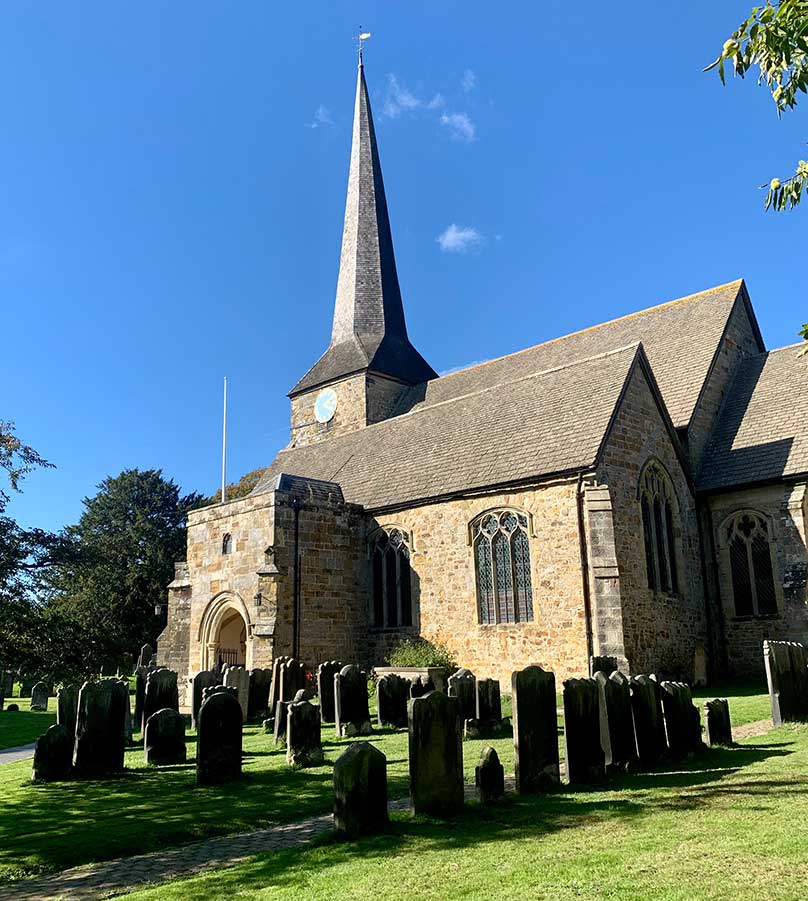 As well as weekend services, Wadhurst's church is 'open' - it encourages people of all faiths to go inside and read, eat their lunch or even do some work. A great place to seek some cool in the middle of a heatwave!
Commemoration Hall & War Memorial
Like most villages, Wadhurst has a poignant war memorial you can visit. During the first world war Wadhurst lost 149 men from a population of 3,500. In one day at the battle of Aubers, 25 men were killed. Wadhurst's losses were three times the national average and it changed the village forever.
Commemoration Hall was also built after World War One. It is heavily used to this day, hosting farmers' markets in its parking lot, community events (e.g. regular cinema nights), weddings, kids parties and much more.
Wadhurst playing grounds, playground and bowls club
A few minutes from the village centre is found a large playing field with football and cricket pitch, and a pretty illustrious bowling club - one of the best in the area. There's also a small, but well-equipped children's playground for under 8s.
Wadhurst lit a beacon to celebrate Queen Elizabeth's Platinum Jubilee.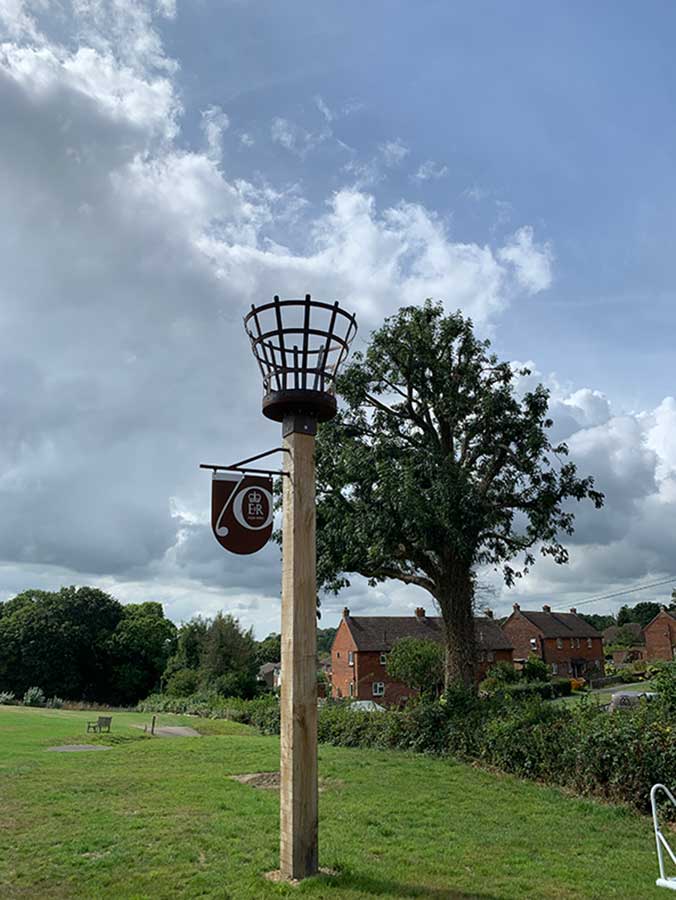 2. Bewl Water
Bewl Water is the place to head if you are looking for a day of outdoor family activities.
Set amid beautiful countryside, the 800 acre Bewl Water reservoir is the largest area of open water in the south east of England. When full, it contains over 11 billion litres of water!
Enjoy tranquil walks and cycle rides along miles of paths in the heart of the High Weald area of outstanding natural beauty. A circumnavigation of the reservoir is whopping 20 kilometres, and takes 4-5 hours to walk or 2-3 hours to cycle.
The reservoir itself offers a range of activities.
The Aqua Park provides great family fun as you negotiate the inflatable obstacles.
Stand-up paddleboards can be hired to venture out on to the water, although you will need to purchase membership to Bewl Water beforehand. Pedalos are also available through the summer for fun on the water.
If you prefer to have solid ground beneath your feet but still want an adrenalin rush, check out the Bewl Water laser challenge.
There is also a soft play area for the little ones aged up to 8 years, as well as an outdoor adventure playground for the older children (a huge pirate ship, a great obstacle course, and a very long slide!). 
There is a £6 charge for the car park which opens at 8am. The activities will charge their fees when you book. For example, pedalos cost £14 for 30 minutes and the Laser challenge costs £15. You can also hire bikes, with an adult bike costing £20 for the day and a child's bike £10.
The Waterside Cafe with its large terrace overlooking the water serves a range of food and drinks.
3. Bedgebury National Pinetum
Wadhurst offers plenty of walking opportunities. One of these is a short hop east of Wadhurst.
Bedgebury National Pinetum provides miles of trails for walkers and cyclists, taking you through lovely valleys and tranquil forest. This is the largest pinetum in the world, housed in 350 acres of beautiful countryside.
You don't have to be an expert on all things trees to admire the surroundings at this pinetum. There are over 12,000 specimen trees, making it a globally important space for conservation. The sensory walks help you truly connect with this habitat, while the pinetum trail and the play trail make walking fun for all the family.
Further activities available include orienteering, with maps costing £2, and fitness and well-being sessions with qualified instructors. Plus there's a great children's playground, complete with a pirate ship made from ... you guessed it: pine!
Interesting fact...
Bedgebury Pintetum has some really tall trees. Many are approaching 50 metres in height. Bedgebury's record, however, was the 'Old Man of Kent' - a 51.0 metre pine which had to be cut down in 2016 due to disease. That's 0.6 metres shorter than Nelson's Column in Trafalgar Square!
There is also the Go Ape tree top adventure, designed for the whole family to enjoy. Zip lines, nets and rope ladders amid fantastic scenery can wrap up a great family day out.
Bedgebury National Pinetum opens from 8am every day except Christmas. Closing times are seasonally dependent with an 8pm closing between May and August. It offers a great cafe serving breakfasts, light lunches (scampi and chips, jacket potatoes, ciabattas etc), drinks and ice creams.
Peak time car admission is £14, with off-peak admission £10. For early birds who arrive before 11am the charge drops to £3.50. Activities such as Go Ape tree top adventure will be charged when you book.
4. Scotney Castle
Head five miles north-east of Wadhurst and you come to the picturesque Scotney Castle estate, run by the National Trust.
The main house is a Victorian manor set within 780 acres of gardens, parkland and woodland. The ruin of the moated castle are a must see as you stroll around the grounds, adding an almost fairy-tale quality to the estate.
The old castle sits at the centre of the gardens, which includes a lovely one acre walled garden, restored to its former glory in 2007. As you walk around the gardens you get a real feel of going back in time. For the green-fingered the estate gardeners operate free guided walks between March and October, ample opportunity to pick their brains.
Scotney Castle is a great place for a picnic. The parkland is grade I listed, while the woodland covers 300 acres, ideal shade on those hot, sunny days. Dogs are welcome as long as they are kept on leads as Scotney Castle retains a tenant farm with livestock. The estate also has a hop farm and beer fans can join guided hop walks in the autumn.
Entry to the estate is from 10am each day, while the house opens at 11am. Admission for adults is £14, while child admission is £7. Family tickets are available from £21. There is also a £4 car parking charge for non-members. There is a tea room which opens daily, as well as a shop to pick up your souvenirs.
5. Batemans House and Gardens
A short trip south of Wadhurst brings you to Batemans House and Gardens near the village of Burwash.
This lovely Jacobean house was once the home of Rudyard Kipling, writer of the Jungle Book. The interior of the house is much as it was during Kipling's times, while the grounds include a wonderful array of gardens.
Stepping inside the house is like stepping back to a bygone age. You walk straight in to the oak panelled hall with its big open fireplace, before heading on to other rooms including the kitchen and dining room. For book lovers the highlight of the house tour will be the chance to see Rudyard Kipling's study. Here, among the book lined walls, you can easily envision Kipling writing away at his desk.
The gardens are a treat too. Surrounded by the beautiful Weald countryside, the gardens are set out in distinct sections. The front garden is striking in its formality, while the Mulberry Garden is a sea of colours during the Summer months. An orchard, vegetable garden, rose garden, wild garden and a lily pond add to the delights as you stroll round.
In all, the estate spans 300 acres. The lovely spot at Park Mill is said to have inspired settings in some of Kipling's stories. The gardens open from 10am and the house from 11am. Adult admission is £12 and child admission costs £6, with family tickets from £18. Car parking costs £4, although free for National Trust members.
6. Food and Drink
The village of Wadhurst and the surrounding countryside offer a fine selection of places to eat and drink. The following are a taste of what you can expect.
The White Hart
This traditional pubs sits in the heart of Wadhurst and hosts the cosy Sussex Pass restaurant which seats 30 people. The restaurant sources local produce, and a two course lunch from the set menu costs £19. The mains from the contemporary a la carte menu start from £18, while the White Hart also serves a traditional Sunday roast, with two courses priced at £20.
The Lazy Fox
Found three miles from Wadhurst in Mark's Cross, The Lazy Fox is a superbly run pub serving high quality pub grub made of locally sourced ingredients. We've never been disappointed when eating here (though you need to book in advance). Highlights include the Sunday roasts, mussels with chips and wood-fired pizzas. The pub has a bright interior and a nice beer garden (complete with a big climbing frame for the kids).
The Small Holding
This award-winning restaurant is found in the village of Kilndown, near Bewl Water. With most ingredients grown on-site the owners ethos is to be as self-sustaining as possible. Menus change daily with the lunch menu priced at £65 per person and the main menu at £85 per person. Dishes tend to contain a meat or fish element but can be adapted for a vegetarian or vegan option.
Piccolo
We head back in to Wadhurst for this lovely family run cafe. A smoked bacon breakfast sandwich costs £5.50, while for those looking to set themselves up for the day, the full Piccolo breakfast costs £10.50. The lunch menu is served from 12pm to 3pm and includes burritos from £7.95. Why not opt for one of their pizzas, priced from £8.50. For every 1kg of coffee sold the cafe has a tree planted.
The Vineyard
Located in the neighbouring village of Lamberhurst, the Vineyard is another cosy pub combining tradition with modern pub food. Traditional fish and chips is priced at £16, while the vegetarian spicy quinoa burger costs £16. Steaks and wood-fired pizzas also feature on the main menu. Look out for deals such as the 2-4-1 pizzas Monday to Friday from 3pm to 6pm.
Fancy an Indian?
Wadhurst has two great Indians. For eat in, choose Simply Indian (with a large restaurant in the centre of the village). And we love the Jumeira Takeaway - we had food from here on our first night after moving to Wadhurst, and it didn't disappoint.
7. A Seaside Trip to Hastings
For a day out by the sea Hastings is little more than a 30 minute train journey from Wadhurst.
Hastings beach stretches right across the length of the town centre, close to all the shops, cafes, restaurants and bars. The sand and shingle beach with the striking green cliffs as the backdrop is an ideal place for a family day on the beach.
A promenade, renovated pier and amusement arcades offer traditional British seaside charm. However, Hastings combines traditional with modernity for its visitors. A thriving shopping scene, contemporary art galleries and museums add to the bustling atmosphere of the town. Good food and drink using locally sourced ingredients takes centre stage too.
The First In Last Out pub in Hastings old town comes with its own microbrewery for ale lovers. Why not try the Cardinal Sussex porter, brewed with chocolate malt and roasted barley, perhaps paired with a dish from their extensive food menu. If it is seaside fish and chips you are looking for, Maggie's cafe has all your favourites, with cod and chips priced at £9.
The ruins of Hastings castle sit above the town and provide fantastic views. You can also watch a 20 minute film relating the story of the battle in 1066 for which the town is famed. The cliff railways are another fun feature of Hastings, as is Smugglers Adventure, a journey which takes you through the underground caverns once used by local smugglers.
8. Drusillas Park Zoo
A day at the zoo is hard to beat as a family.
Billed as one of the best small zoos in Europe, Drusillas Park Zoo has hundreds of animals plus themed adventure play areas that will fully entertain both adults and children. It is a 25 mile journey from Wadhurst in the direction of Eastbourne, but well worth the trip.
Many of your children's favourite animals can be seen at Drusillas Park Zoo, including penguins, lemurs, meerkats, camels, capybaras and monkeys. Between February and October the walk-through Lemurland exhibit allows you to get up close with these beautiful animals. Other walk-through experiences include the Bat and Sloth Cave.
The extra attraction of Drusillas Park is the range of on-site adventure play areas, including Amazon Adventure, Jurassic Jungle and Go Bananas. There are also many rides for the children to enjoy too, such as the Amazon ride, the Rainforest carousel and the Safari Express train.
Drusillas Park Zoo is open every day from 10 am except on the 24th, 25th and 26th December. Advance admission tickets cost £26.90 or £24.90 for seniors. Children under 2 go free. Tickets on the day are £33.50 and £31. Tickets provide unlimited access to the zoo, play areas and rides.
9. Bluecaps Llamas
Close to Bewl Water within Cousley Wood is Bluecaps Farm. The farm is home to a herd of llamas and provides visitors the opportunity of a unique and soul-soothing experience.
At Bluecaps Farm you get the chance to go for a trek with a llama.
What better way to spend time in the stunning High Weald countryside. There are three different walks available. Opt for the standard walk for an hour trek with a llama plus tea and muffins on your return to the farm. Bring your own picnic for the one hour picnic walk with llamas, or perhaps you may lean toward the hour long pub walk, held the first Saturday of the month.
The llama walks are offered from Tuesday through to Saturday. A standard walk costs £31 per person, while the picnic walk costs £37 per person. If the pub walk takes your fancy the price is £35 per person.
Bluecaps Farm also offers glamping opportunities in their cosy shepherds huts if you want to fully immerse yourself in farm life.
10. Minor Mania
Finding ways to keep the younger children entertained and stimulated can be difficult.
Minor Mania provides the solution and can be found on a small business park in the village of Bells Yew Green. The village is half way between Wadhurst and the spa town of Tunbridge Wells. Here you will find indoor and outdoor play areas where your children can let off some steam and engage their imagination at play.
Minor Mania has two separate play areas, one for the toddlers and one for the older children. For the over threes there is a multi-tiered main play-frame with a series of different sections to spark their interest and imagination. This section of the play area also has slides, mouse holes and a mega ball area.
The toddlers have access to a smaller play frame, plus a slide and a fish aquarium. Further toys are positioned around the indoor play area, while outside is a pleasant garden area containing a sandpit, a lawn, swings and further fun play equipment for when the sun is shining.
Minor Mania opens daily from 10am to 5.30pm. They operate three play sessions a day with each session lasting two hours. If you visit off-peak the cost per child is £8.50. There is a 50p charge for children aged under 1 year. The admission price for a disabled child is £6.50. At peak times the price for children over 1 year and for disabled children is an extra £1.50.